Applenomics
2014年04月28日 23:16
分类:未分类
阅读:

Posted by Neville Clemens | Permalink
Since we have wired internet in our rooms, I stepped out to pick up an ethernet-to-thunderbolt adaptor for my Macbook. The streets here are lined with hundreds of small shops, reminiscent of the neighborhoods in India where I grew up.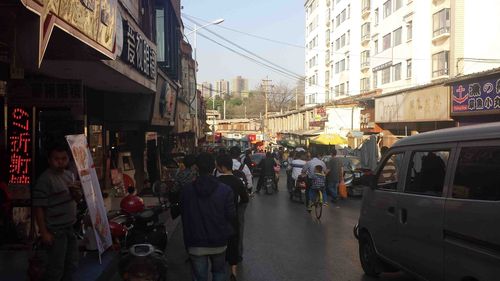 Pretty soon we found the shop I was looking for: a proud Chinese pirate, and not afraid to show it. "I'm in China," I think to myself. "I may as well take advantage of the lower prices!"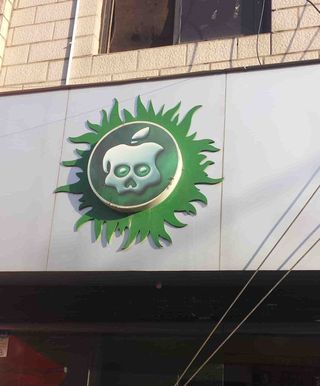 We walk in and the guy has what I need... but it's not a pirated piece; it's a genuine Apple peripheral (and I definitely wanted an Apple piece) and he claims he's selling it at a discounted price of 270 RMB (about $44). We look up the price on the Apple website, and it sells in the US for $29! We decided he was trying to fleece us, and walked out. After all, how could it be that Apple products are more expensive in China than in the US?
Down the street we found an authorized Apple dealer, and found that the price was indeed around $40! Despite the fact that Apple products are manufactured in China, and despite the fact that China is a developing country, Apple is pricing things higher here than in the US.
What gives? Apparently I'm not the first person to ask this question, and I decided to look it up and here's a brief explanation:
Why is everything so expensive in China, when everything is made in China?

April 22, 2010: China's enormous size and undeveloped banking system means the domestic market is always second-choice
By Malcolm Moore

One peculiarity of living in China is that you find that almost everything you buy is either (a) more expensive than it is elsewhere, or (b) worse quality or (c) both.

From Zara to Ikea to Gucci, from electronic goods to bicycles, the Chinese consumer gets repeatedly stiffed.

There are two obvious reasons for this. The first is that goods sold by foreign companies, even those that are made inside China, are liable for import duties, as well as a steep sales tax.

The second is that China is one of those curious markets in which the higher a product is priced, the more desirable it is. For the Chinese middle classes, their ability to shop is a point of pride in itself, and the more money they pay for their handbags, the more prestige they carry.

However, there are also two important factors that persuade Chinese manufacturers to send their best products overseas rather than into the domestic market.

1.China has a poor domestic distribution network. It is expensive to transport goods across China's vast geography. Tolls on roads are expensive and the train network is still being upgraded. This all adds to the cost of a product. Since most of China's major manufacturing hubs are near the sea, it is much simpler for factories to ship their products overseas than contend with sending them inland.

2.China's banking system is still relatively unsophisticated. Chinese factories sell their goods to foreigners because they can trust the letters of credit and guarantees that foreigners provide. By contrast, a Chinese wholesaler or retailer may offer a better price for a good, but there is always the risk that they will not prove credit-worthy.
And here's another article on the matter in a Chinese English daily.
推荐 0
  财新博客版权声明:财新博客所发布文章及图片之版权属博主本人及/或相关权利人所有,未经博主及/或相关权利人单独授权,任何网站、平面媒体不得予以转载。财新网对相关媒体的网站信息内容转载授权并不包括财新博客的文章及图片。博客文章均为作者个人观点,不代表财新网的立场和观点。